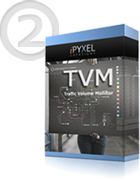 Update 10/30/2012: POF recently made some changes to their interface that completely disabled this software's abilities to retrieve the proper data it needs. We've since made an update. Yay! Download the updated working version below.
This VERY easy to use tool will track the traffic you get on your POF campaigns automatically over user-defined time intervals.  It supports up to 500 running campaigns currently.  The user can set time intervals in as little as 15 minutes and up to many hours.
The only thing you have to do is type in your POF credentials and hit the start button.  Then, you can leave the tool to run in the background as it collects traffic data on the campaigns that are currently running, along with how much you spent on the traffic, automatically at time intervals that you define.
This should save you the hassle of having to hand calculate how much volume you're getting on your campaigns as you adjust your CPM bid.  If you like this tool, be sure to checkout our other free tools as well.
---
Download Free:
[wpdm_file id=3]
Compatibility:
Requirements:
File Size:
Windows Only
Microsoft Excel, Preferably 2007 or 2010
355.6 KB
This tool is available for subscribers only. If you haven't subscribed, simply join our mailing list on the right hand sidebar. If you have subscribed and cannot locate your password, please contact us.
---
Note: This application requires your login credentials. The credentials will ONLY be saved locally on your computer, so you can rest 100% assured that your credentials are safe.
Here is a sample screenshot of the TVM in action: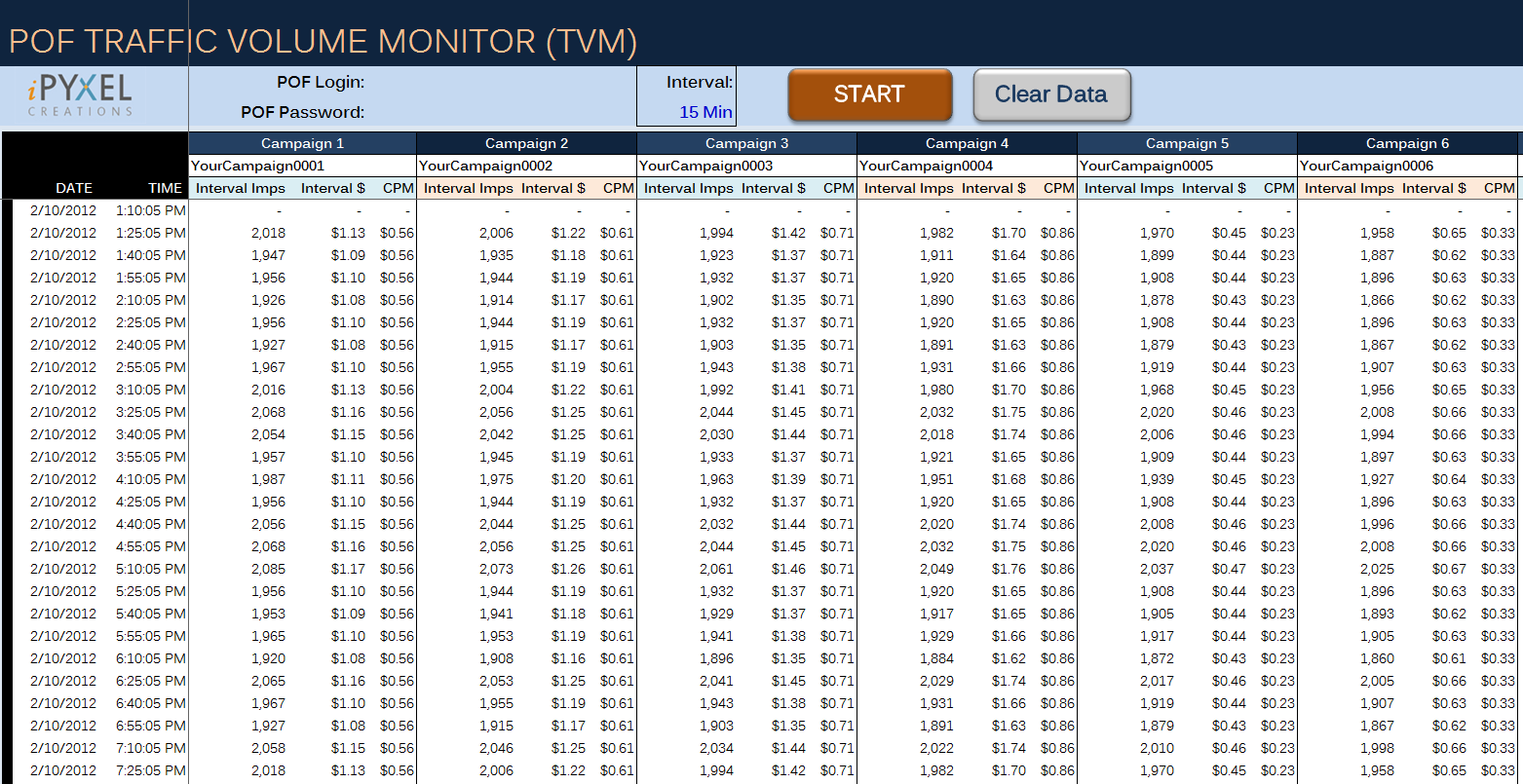 Never miss a feature, product launch, or exclusive offer
9 Comments