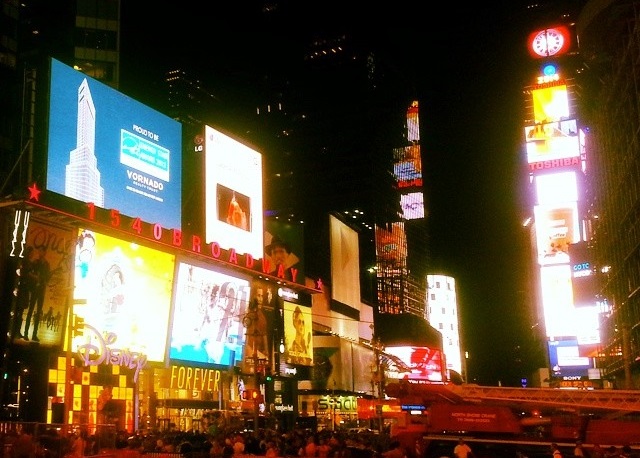 I just returned home from another Affiliate Summit East to write this post as I like to reflect on things when it's fresh in my head. The experience was, again, more than I bargained for. ASE never ceases to go beyond expectations.
This year, ASE is back in The Big Apple. Last year, ASE 2013 was a little change of pace when they moved it to Philadelphia, which will always hold a special place in my heart, but this year it's back to the big leagues and right in Time Square.
My first Affiliate Summits were ones of making the rounds at the booths trying to network my way into the space. This time around, I hardly went to the booths other than for pre-planned meetings. I did go to a session that was pretty interesting called "How to Leverage Facebook Advertising to Grow Your Business". The real tidbits were actually in the Q&A, where the speakers laid out their own secret sauce strategies.
When I was thinking whether I should even go this time around, I figured I wouldn't benefit as much from the booths and sessions anymore, but I have to say it's the most rewarding Affiliate Summit to date for me. I am surprised every time. I've realized that when you just go, even without your days all planned out perfectly, that it's such a concentration of opportunity that you're going to hit on something rewarding.
The value for me lies in the peripheral activities such as the meetups and the congregation of leaders of major companies in the space so that I can hit multiple meetings in a few days face to face. And NEVER underestimate the value of face to face meetings. It's night and day. Obviously, Shawn and the rest of the crew didn't directly plan my meetings, but the event is so powerful now because it brings people who matter in one place.
I am incredibly grateful for the relationships that I've cultivated over such a short period of time. The tough part now is deciding which opportunities are best to pursue. Greatness lies ahead!
Never miss a feature, product launch, or exclusive offer
3 Comments