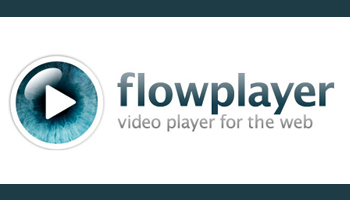 Finally there's a way to quickly and easily place custom video players into your web pages. But first, lets quickly discuss some of the more conventional methods.
Youtube, Vimeo, etc…
Many individuals typically upload a video on YouTube and then place that YouTube video on their page. However, when using an external video site like YouTube or Vimeo to host your videos, you also open up the possibility that the user will click through to the video's site, allowing them to get distracted by the countless "related" videos, ultimately sidetracking them from your site. On top of that, the inability to autoplay your YouTube videos may also mean your never gets played, rendering your video unreliable and useless.
Regular, Self-Hosted Videos
The alternate route to YouTube is creating a self-hosted video and placing that into your landing page. But unless you're familiar with the proper code that it takes to do that, you may be left with a video that plays through but contains no controls for the user to pause, skip forward, or rewind your video. That may not seem like a bad route at first, but a lot of traffic networks don't allow for these types of videos.
Introducing: Flowplayer
Luckily there's a third option, called Flowplayer. The people at Flowplayer have created a new way that you can custom design the look of your video player, allowing you to include or exclude any number of video controls; all will just a click of your mouse. You just download this Free Flowplayer Software, next you can design your video layout, and once you're done, you can just upload everything to your server. Once finished, you have a quick and easy way to play your videos to your users that's efficient, non-invasive, and doesn't allow for distraction. Watch the video below to see how to get started:
Never miss a feature, product launch, or exclusive offer