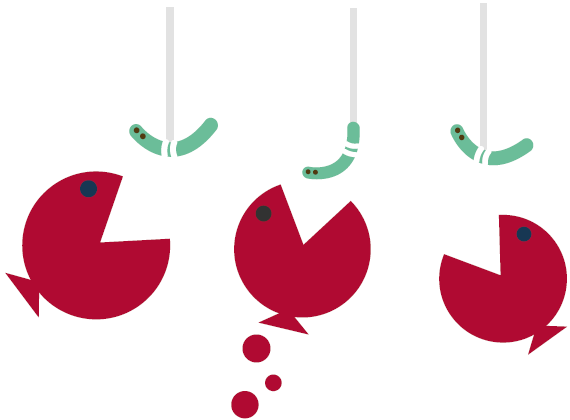 If you need to track up-sells for your campaigns, we've got you covered in this post. There are 2 ways to track up-sells, and there are benefits to each. Of course, we'll be demonstrating this with the best tracking platform on the planet: THRIVE.
Method 1: One-Click Up-Sells
This Method 1 allows you to add additional revenue from your up-sells to an existing sub ID that has already received an initial conversion. No additional conversions will be counted in THRIVE, but all additional revenue from multiple up-sells will be added onto an existing conversion.
To understand, how this works, let's look at the post-back URL from Thrive that you'd be using normally, for no up-sells. Please keep in mind that while we're looking at post-back URL specifically, this entire guide applies the same way to an iframe or image tracking pixel as well.
Example Post-back URL from THRIVE:
http://domain.com/path/postback.php?tid=&amount=&subid=
If, for instance, your visitor has generated a THRIVE sub ID, let's say "abc12345", and you wanted to convert that click/sub ID and mark it as a conversion, then you'd fire this sub ID:
http://domain.com/path/postback.php?tid=&amount=&subid=abc12345
Once that's executed, the click with sub ID "abc12345" would be marked as converted in THRIVE and be assigned a conversion value for the payout of the offer.
If you wanted to overwrite the payout of the offer with a different revenue amount, then you would instead fire the post-back with a different "amount=" value.
For example, if you wanted to mark "abc12345" as $10 in revenue, then you would have fired this instead:
http://domain.com/path/postback.php?tid=&amount=10&subid=abc12345
Now that we have established the conversion setup for an initial conversion of a click, let's look at how to add revenue onto the same sub ID in one-click up-sells.
Up-sells can be tracked via the "tid=" variable in the post-back by putting a transaction ID after it. This can be any ID that you make up, such as "456" or "xyz456".
Let's say a visitor just completed the first up-sell for $30. To add the additional $30 to that visitor or sub ID, you'd just fire the post-back again with a transaction ID.
For example, let's set the "tid=" as "111":
http://domain.com/path/postback.php?tid=111&amount=30&subid=abc12345
After the above post-back is fired, our sub ID "abc12345", which has already been converted and assigned $10 of revenue, will now get an additional $30 of revenue added onto it, for a total of $40 of revenue.
If the visitor completed another up-sell for $40, then we can fire an up-sell again using:
http://domain.com/path/postback.php?tid=222&amount=40&subid=abc12345
Notice, since the "tid=222" instead of "tid=111" this will add another $40 onto the sub ID for a total of $80 of revenue.
The "tid=" value just has to be unique on a per-sub ID basis. That is, if a "tid=" value has already been used for a sub ID, subsequent post-backs will not add additional revenue. But, the same "tid=" on different sub IDs will add additional revenue to the respective sub ID.
And that's it! I'm sure that most other tracking platforms work similarly, so you can most likely apply this tutorial to others.
Since THRIVE is the best tracking platform out there, though, you won't need other ones anyway! You can Sign Up Here 🙂
Method 2 of Tracking Up-Sells
Method 2 of tracking up-sells deserves a separate post. While Method 2 is more complicated to setup, it allows you to see separate conversions for each up-sell offer instead of having the revenue lumped into one sub ID.
Never miss a feature, product launch, or exclusive offer
6 Comments