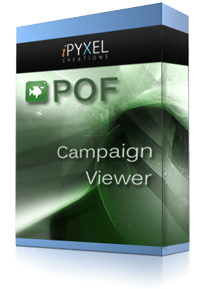 April 15, 2012, UPDATE: added the ability to sort the data in the resulting report! Download the latest version below.
March 25, 2012, UPDATE: the Campaign Viewer now supports the ability to analyze data from multiple campaigns in the same spreadsheet!
This is a simple Excel spreadsheet that we made to help you better analyze your POF ad data by combining the data from POF and your tracking software into one report.  It supports both Prosper202 and CPVLab.  Being able to see your ROI and profit data per creative is, in my opinion, crucial to your success, and I found that most people weren't doing it.
Note that everyone has different tracking codes.  While this Campaign Viewer will be suitable for most people out of the box, please contact us directly if it's not working for you, and we will make it custom to your tracking links.  Unfortunately, the free Viewer is not currently compatible with dynamic tags used in POF click-through URLs.
This should really help people new to POF get started pretty quick!  Be sure to checkout our other free tools as well.
---
Download Free:
[wpdm_file id=2]
Compatibility:
Requirements:
File Size:
Prosper202 or CPVLab
Microsoft Excel
764.7 KB
This tool is available for subscribers only. If you haven't subscribed, simply join our mailing list on the right hand sidebar. If you have subscribed and cannot locate your password, please contact us directly.
---
Here is a screenshot of a sample report it generates: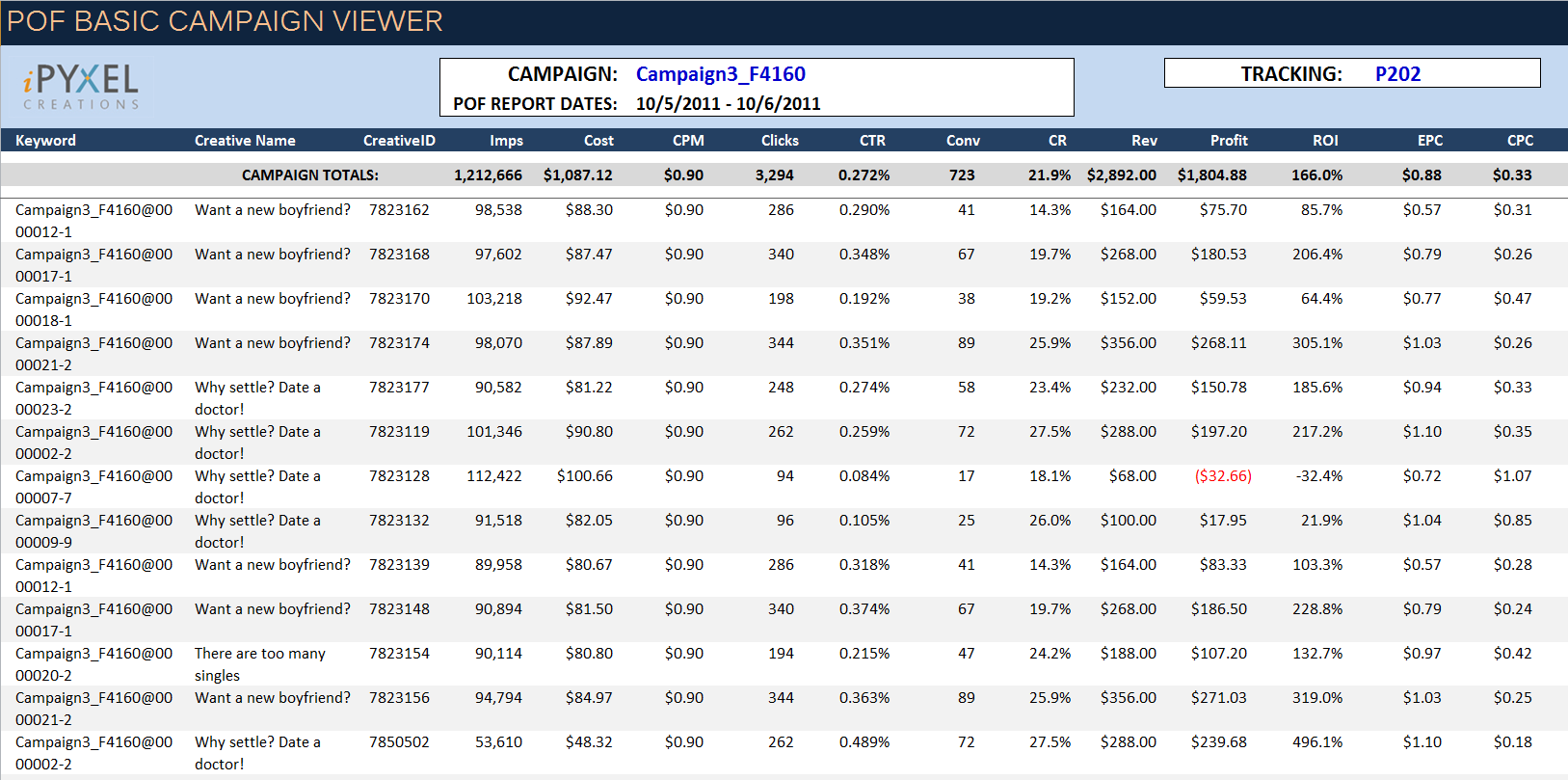 Never miss a feature, product launch, or exclusive offer
12 Comments