With Thrive, you've always been able to create day-parting redirect rules that redirect your traffic based on the time of the day.
Now, you can also create rules that redirect traffic based on the day of the week! Want to redirect your weekend traffic to different landing pages and offers? Now you can.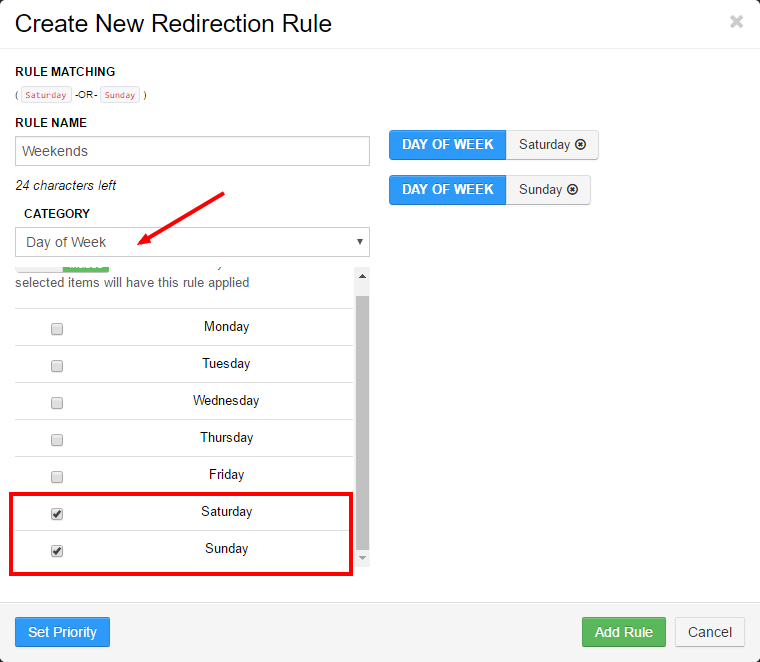 Still haven't checked out Thrive? We've been continually improving our product to be the best of the best, so SIGN UP for an account now!
Never miss a feature, product launch, or exclusive offer