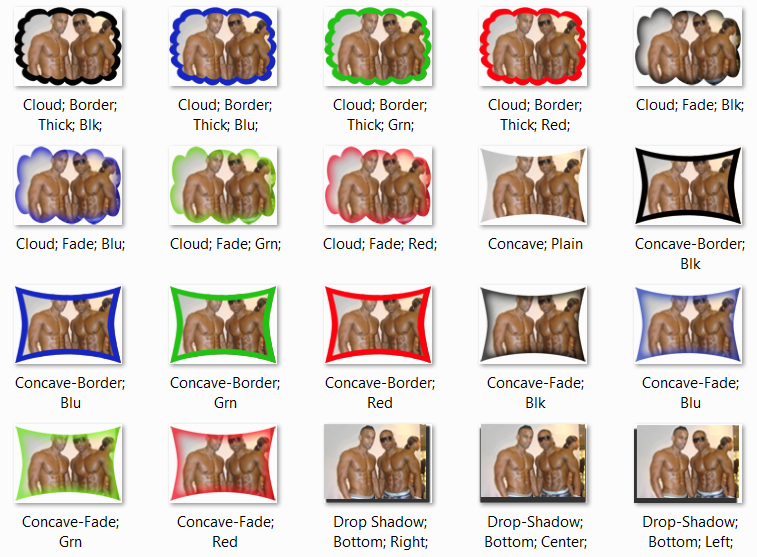 As a follow up to the post a couple of weeks ago on creating your own image variation packs for split testing, which some of you guys had a little trouble making the variations, we decided to put together some ready-to-go variation that you can apply to batches of your images using Photoshop actions. All you do is open up the actions using your copy of Photoshop and apply it to a batches of images on your hard drive.
We have a lot of these and have chosen some basic ones to get you started. These are by no means to guarantee you instant profits but to help get your thinking hats on with ideas to split test variations of images and ads that are already working. From our experience, you really never know what works, and the correct simple border could make a world's difference. So, you can never test enough. At least for us, we are never going to wake up one day and think that we're done testing.
If you haven't already, you really need to watch the Photoshop Batch Processing tutorial. Not only will you totally understand how to use these actions, you will be able to edit the variations from this free pack and customize them. For example, you can edit the widths or the colors of the border variations included here.
Since this variation pack was put together by our very own Aziz Kamara, I'll let him give you guys a quick guide to the usage of the download. Also lookout for some posts in the coming weeks from Aziz as he makes his posting debut on the blog.
[wpdm_file id=6]
Aziz's Guide on How to Apply the Variation Pack
Hey guys, this is Aziz. In the zip file, you'll fine Actions, Samples, and Shapes. The Samples give you a sample of all the variations that we've included in the pack and what they look like. The Actions folder contains all the kinds of variations you can apply. The Shapes folder you can largely ignore, but it's just different cut outs that the Actions use on the images. This variation pack can only be applied to 310×110 or 110×80 images. Certain actions can only be applied to one of the two, and they are clearly labeled by their file names. You'll see when you take a look in the Actions folder.
Here's how you easily apply one of the variations in Photoshop:
Simply double click on any of the available variations in the Actions folder.
Have the batch of images you want to apply the variations to in a single folder.
After opening the Action file in Photoshop, Go to File > Automate > Batch.
For "Set", pick the Action that you just opened.
Then, for "Action", pick the sub-type of the Action that you want run.
For "Source", choose the folder that you have your images prepared.
For "Destination", choose the folder that you want the new image variations to be saved in.
Finally, hit "Ok", and your variations should be created automatically.
Talk to you guys soon!
Never miss a feature, product launch, or exclusive offer
One Comment