Universal Tracking Software for Performance Marketing
The Ultimate Mobile & Web Tracker for All Direct Response Campaigns and Affiliate Marketers
START your 30-DAY FREE TRIAL »
World-Class Cloud or Self-hosted Solution
Are you a high volume advertiser or media buyer who cares about speed & performance? Contact us about our Cloud Service, where we put you up on our super-optimized Amazon cloud stack. See pricing.
Concerned about sharing your hard-earned data with 3rd-parties? ThriveTracker also offers a solution to self-host on your own server (only recommended for under 200k clicks/day). All your data belongs to you and resides on your own databases. All software updates are sent via FTP/SFTP.
---
   Use your own domains for all redirects and landing pages. SSL possible to allow https
   Dedicated resources means other users will never affect your domain reputation
   Globally distributed AWS infrastructure with the fastest redirects anywhere worldwide
Mobile-Enhanced Capabilities
ThriveTracker was created to be the best tracking solution for traffic from any and all types of mobile devices, in addition to desktop web traffic.
Our software is ultra-optimized specifically for faster redirects on mobile devices. Furthermore, it allows you to create complex redirection rules (e.g. if visitor is on Android, use a different set of landing pages). Includes ability to redirect on location, specific versions, IP ranges, and URL parameters.
---
Detect and track all mobile-specific data such as device, carrier, country, OS, brand, etc.


Create unlimited custom redirection rules to redirect traffic to different offers & LPs


Lightning fast redirects no matter the database size. Stop losing mobile clicks with slow trackers!
Eliminate the Tracking Redirect with the LP Pixel
Place our click tracking pixel on your landing page and run traffic directly to your page from your traffic source, while ThriveTracker tracks everything without a tracker redirect yet still allows you to split-test offers.
Essential for Facebook/Adwords/etc where using a 3rd party tracking URL is suspect to approvals.
Click here for further reading.
---
   Perfect for using with CDN for maximum performance & speed (mobile/pop campaigns)
   Don't lose traffic! Track all organic traffic to any of your landing pages
   All custom variables from traffic sources can still all be tracked automatically
No Funnel Too Complex to Track
ThriveTracker allows you to design the most complex of funnels and setup multiple split-tests at any juncture in your funnel. Track email submits, up-sells, multi-page sequences, and more.
Track a pre-sell landing page, email opt-in page, a primary offer page, and then 2 up-sell offers, plus have the ability to split-test at any point along the way.
---
   Setup multiple offer split-tests on the same landing page (i.e. multiple rotators)
   Track unlimited pages in a funnel by using our Branches feature. See our blog post.
   Attribute up-sell conversions to different offers so you can see what steps converted
   Easily swap in/out offers without editing landing page code
Multi-Variable Drill-Down Reports
It's all about finding the exact combinations (geography, creative, device, etc.) that are the most profitable. ThriveTracker allows you to find these by generating Drill-Down Reports that group multiple variables into a single, expandable report.
For example, you can generate a report that first groups by creative ID, then by devices, then by countries, for any number of campaigns or even your entire portfolio of millions of clicks.
The drill down report feature is immensely powerful as it allows you to see which exact combinations are yielding you the highest returns.
Our advanced database structure knows no bounds. It's time to upgrade to the latest and greatest.
Automated Batch Actions
Our software is meant for those who hate redundancy and doing the same manual tasks over and over again, and it's meant for those who treasure their time.
That is why we have created a number of features, all meant to allow you to edit your campaigns in batch. We will continue to improve automation so you waste less and less time.
---
   Update spend/CPC data in bulk by using the CSV template we provide
   Easily insert any landing pages or offers into any number of selected campaigns at once
   Add 100s of LPs/offers into the system at once via CSV template we provide
   Offer suddenly went down? Use the swap feature to replace that offer everywhere
   Manage and edit landing page/offer rotations for batches of campaigns at a time
Advanced Features, Immaculate Simplicity
ThriveTracker has all the advanced features an experienced media buyer needs, yet the simplicity and ease-of-use that's demonstrated in beautiful design.
Check out some of the other features:
Reporting & Campaign Management API
ThriveTracker gives you an API with full programmatic access to all reporting, as well as campaign management, functions. The documentation is extensive and easy to use.
ClickBank Tracking Integration
ThriveTracker is fully integrated with ClickBank's real time conversion tracking service (the Instant Notification Service) so you can see your sales from ClickBank tracked in real time in ThriveTracker!
Global Piggy-backing Post-back App
Finally, you can use just 1 post-back URL or pixel for all your advertisers and affiliate networks, even if you use multiple 3rd party platforms. Just use ThriveTracker's universal post-back/pixel and enter in any number of other 3rd-party post-back URLs, and ThriveTracker will automatically forward conversions to all those post-backs. Supported formats are javascript, image, iframe, post-back URL, and raw code, and you can use them at the traffic source and campaign levels as well!
Landing Page Lead Capture
Track leads and form submits that are captured from your landing page as a separate data point as an offer conversion. Great for landing pages that seek visitor emails but don't require them.
Tracking for Upsell Revenue
Track additional revenue for a converted visitor if they complete an additional upsell. Great for advertisers who want to track leads revenue as well as revenue from upsells.
Campaign Tags
Group campaigns by tags so that they are organized everywhere. See the overall performance of each tag, as well as pull reports based on tags. Each campaign can be under multiple tags.
Unlimited Traffic Sources
Track unlimited traffic sources through ThriveTracker, with up to 10 custom variables for each traffic source. Each custom variable can be used to generate drill-down reports, in addition to ThriveTracker's default variables.
Sub ID Analysis
Enter in a list of sub ID's (comma separated or on separate rows), and you can generate a CSV file that has all the raw click data for those sub ID's so you can analyze those sub ID's offline.
Your reports take forever to load & historical data is often purged.

Does your tracker from the stone age get slower and slower to the point where you can't generate any more reports? Stop getting rid of your valuable historical data.

You're losing clicks due to slow redirects.

Do your redirects slow when traffic increases or if you're trying to run a massive report? Stop losing clicks that you PAID for and rely on ThriveTracker's super optimized redirects.

You're missing out on tons of un-optimized value in your campaigns.

Use our drill-down reports to find the exact combinations hidden in millions of clicks that make the most money. Don't let campaigns continue to go un-optimized.

You're using something that looks like it's from 1995.

When we create any product at ThriveTracker, we focus on speed, ease-of-use, advanced functionality, and happiness, all of which are manifested in our obsession with design and the user experience. You will be getting the best of the best.
Geo Redirect/Bot Filter Add-on Module
Automatically detect all known bot traffic based on user agents, IPs, hosts, and ISPs. ThriveTracker has built in filters that filter these unwanted clicks out so they do not contaminate real traffic data.
Do-it-yourself geo redirect allows you to create custom filters based on browser, country, device, ISP, IP, referrer, OS, user agents, and more, and send unwanted traffic to a "safe page".
Watch the Tutorial on the Geo Redirect/Bot Filter
---
   Automatically filter out traffic from bots
   Custom filters to redirect traffic based on IPs, UAs, ISPs, OS, referrers, and more
   Detailed reporting of all bot and redirected traffic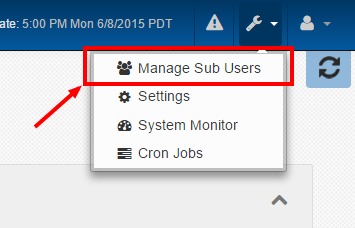 Multi-User Access for Teams
With this add-on feature, you can create specific roles for your employees and limit access to certain parts of the application from those workers.
If you have multiple media buyers but don't want each media buyer to see all of the campaigns in the installation, you can restrict which campaigns can be seen by whom.
---
   Separate logins for your employees, affiliates, or any role you wish
   Create roles with access restrictions and assign users to those roles
   Limit certain media buyers to have access only to designated campaigns